In Chinese medicine, no symptom is considered to be unimportant or foolish. You may be consulting for an inconvenient symptom without suffering from an illness that requires complex medical treatment. On the other hand, acupuncture can give back quality of life for certain chronic and greatly handicapping conditions amongst which some autoimmune diseases for which occidental medicine has reached its limits. In such cases, one should think "complementarity".
As a front-line health worker, having received basic training in occidental pathology, I consider my duty to refer you to an emergency room or to a doctor if a problem requires more thorough investigation.
While Being a grneral practionner of acupuncture, I have a particular interest in:
Treatment of gynecologic problems, infertility, pregnancy and menopause.
Treatment of pain, namely musculoskeletal, myofascial and "trigger points" (cervical, dorsal, lumbar, articular…)
Treatment of psychological and emotional troubles (anxiety, depression, stress, post-traumatic shock, etc.)
Establishment of links between traditional wisdom and recent scientific research; clinical application of modern techniques (LASER).
Japanese acupuncture, according to the teachings of Master Nagano and Kiiko Matsumoto.
Here is a non-exhaustive list of conditions which can be treated with acupuncture.
If you can't find your symptoms on these lists or if you have any questions, don't hesitate to call me at 514-947-6565.
For a complete list: www.acupuncture-quebec.com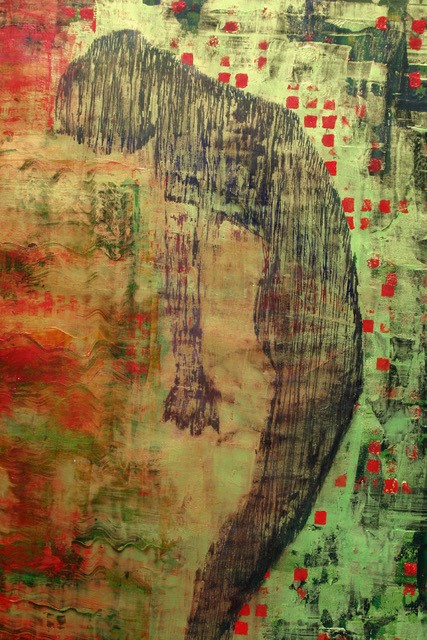 CONDITIONS TREATED
Fatigue, tiredness, burn-out
Stress
Depression
Anxiety
Loss of memory and concentration
Migraines
Insomnia
Excessive sweating
Immune system weakness
Hormonal imbalance
Menopause
Mild hypoglycemia
Musculoskeletal disorders and pain
Arthritis, osteoarthritis
Tendonitis
Bursitis / capsulitis
Back ache
Sciatica
Carpal tunnel
Heel spurs, plantar fasciitis
Neuralgia
Neck pain, stiff neck
Knee pain
Sports injuries
Muscle aches
Sprains
Drop
Fibromyalgia
Urinary system
Recurrent urinary tract infections
Frequent urination
Incontinence
Difficulty urinating
Nycturia (getting up at night to urinate)
Circulatory system
Hemorrhoids
Swelling
Edema
Cold hands and feet
Heavy legs
Chilliness
Numbness
Palpitation
Hypotension and hypertension (mild to moderate)
Auditory system
Ear infections
Meniere's Syndrome
Dizziness
Tinnitus (particularly sudden onset)
Addictions
Tobacco
Alcohol
Drug
Food addictions
Side effects
Pharmaceuticals
Chemotherapy
Pregnancy
Nausea and vomiting
Miscarriages
Headaches, migraines
Edema, swelling
Fatigue, insomnia
Stress, chest tightness
Carpal tunnel
Constipation, diarrhea
Light bleeding
Muscle cramps
Musculoskeletal Pain
Varicose veins, hemorrhoids
Hypertension, eclampsia prevention
Breech presentation
Pre-term labor threat
Prepare for childbirth
Help for induction
Reproductive system
Fertility
Monitoring of pregnancy
Menstrual pain
Irregular cycle
Absence of menstruation
"Spotting"
Libido
PMS
Vaginitis
Fibroids
Cysts
Endometriosis
Respiratory system
Asthma
Allergies
Cough
Cold
Sinusitis
Bronchitis
Laryngitis
Allergic rhinitis
Breathlessness
Nosebleeds
Digestive system
Lack of appetite
Slow digestion
Bloating
Gastric reflux
Heartburn
Ulcers
Nausea / Vomiting
Diarrhea
Constipation
Crohn's disease
Colitis
Mild hypoglycemia
Liver problems
Irritable Bowel Syndrome
Appetite control
Neurologic
Bell's palsy
Spasms
Some paralysis
Tremors
Skin Problems
Acne
Urticaria
Shingles
Eczema
Psoriasis